Boat Storage
Boating enthusiasts will want to take advantage of our boat storage facilities at Gwynfair Caravan Park.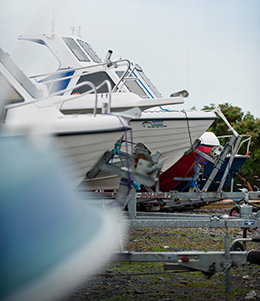 Strictly on a first come basis we have limited space for up to 25 boats. Although work is prohibited to the boats on site, many prefer leaving their boats at the Park rather than towing them all the way home after their visit.
If you would like to discuss our storage options please call the park on 01407 860289.